---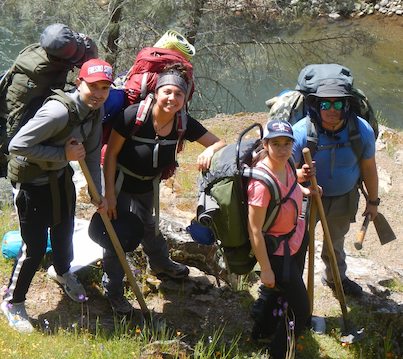 Overnight Excursions
When one day in the mountains is simply not enough, get out and explore Mariposa's front-country trails.
Learn More
BECOME A MEMBER
Health, prosperity and fun are grounded in our access to the earth, and our care of it. Make it real; become a member.
MARIPOSA TRAILS - Get Involved
---
JOIN
Volunteers are the heart of the MARIPOSA TRAILS organization, shaping its vision, enlivening its mission, and achieving its goal to maintain and promote recreational trail access. Many volunteer options exist.
Learn More
DONATE
MARIPOSA TRAILS offers various fund options that allow donors to specify how their dollars spent. You chose which fund or funds you'd like to contribute to. You could also specify a favorite trail that you'd like to be cared for.
Learn More
GET INVOLVED
Together, we can achieve the vision of MARIPOSA TRAILS. Choose to "pay it forward," knowing that our health, prosperity and enjoyment of our lands are rooted in our access to the earth, and our care of it.
I want to get involved